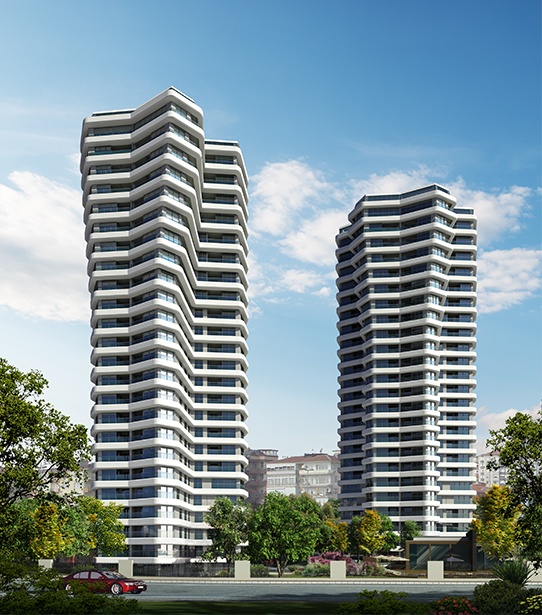 With SelectiveBlue at Kartal Sahil, Pre-Demand Opportunity Started!
SelectiveBlue, rising against the sea and the islands of Eagle Beach, has begun the preliminary demand process! The project, which has different apartment options from 1 + 1 to 4 + 1, also comes to the forefront with its eye-catching architecture.
Selective Blue, which has a view of the islands and islands, has two 23-storey blocks and 206 apartments on an area of 7,790 square meters. 79% of the project is divided into open and green areas, offering a combination of quality, luxury, landscape, comfort and entertainment. It is possible to find an activity according to every taste and necessity in the project, where there is a lot of alternatives from the open air cinema to the swimming pool, children's playground, basketball court, sauna and steam room.
Selective Blue, which draws attention with its transportation network options, location advantages, aesthetic architecture and its unique viewpoint, is on the coast of Kartal, which is the fastest developing region of Istanbul in recent years.
From SelectiveBlue, it takes 4 minutes to İDO Pier, 8 minutes to E5, 12 minutes to Kadıköy – Kartal metro, 13 minutes to Istanbul – Ankara High Speed train, 14 minutes to Bostancı İDO, 25 minutes to Sabiha Gökçen Airport. For those who want to get away from the city, it is 20 minutes away from SelectiveBlue with ferry lines or water bus, with the option of enjoying the Islands.